Police: Man arrested for running woman, infant off the road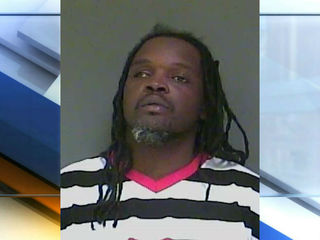 FORTVILLE, Ind. -- A 38-year-old man was arrested this week after he ran a woman's vehicle off the road with her infant child inside, police say.
The crash happened at about 5:30 p.m., in the 1000 block of E. Broadway Street in Fortville, Indiana.
When the Fortville Police Officer arrived on the scene, he learned there was a disturbance between two people involved in the crash.
According to one involved party and a witness, 38-year-old Shun Diggs followed a woman he knows on Broadway Street, pulled up alongside her, and struck her vehicle. Her vehicle crashed into a ditch.
The witness said Diggs and the woman began arguing. The witness told police the 7-month-old baby was covered in mud, so she took her into her own vehicle to clean off the mud.
Digs was preliminarily charged with criminal recklessness with a deadly weapon, neglect of a dependent, reckless driving, battery and disorderly conduct noise.
MORE TOP STORIES | More than 35,000 pounds of ground beef sold at Kroger stores in Indiana recalled for contamination | Body found on Indy's southeast side identified as missing 35-year-old man | Mother wants answers after day care cliams another child beat up her 1-year-old son | State closes Indianapolis day care after 1-year-old seriously hurt
Top Trending Videos