Health Department: It's"highly likely" man's death was caused by food from West Lafayette restaurant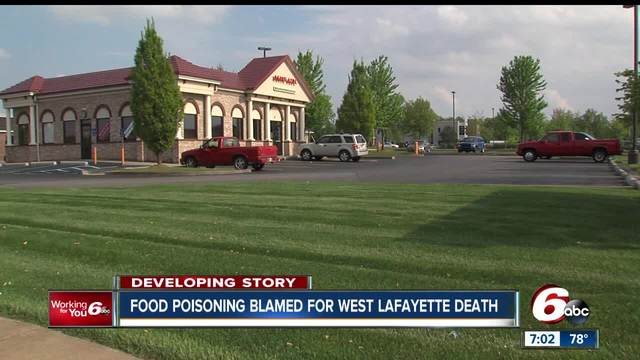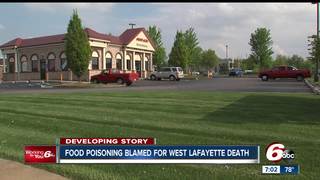 TIPPECANOE COUNTY, Ind. -- The Indiana State Department of Health says it is "highly likely" that food from a West Lafayette restaurant was the cause of a man's death last October.
The health department began their investigation into the Agave Azul on Sagamore Parkway after four people reported becoming sick shortly after eating at the restaurant on October 22, 2016. The four had eaten dishes containing beef, pork or chicken.
One of those four, Alexander Zdravich, 66, was hospitalized because of the severity of his illness. Despite aggressive medical treatment, the health department said Zdravich died on October 26.
The Tippecanoe County Coroner's Office determined Zdravich died from ischemic colitis due to Clostridium perfringens, a common food-borne illness also known as food poisoning.
The Tippecanoe County Health Department said the symptoms of all four of those who reported being sick after eating at the restaurant were consistent with the same infection, although only two of them were tested and had positive results for the illness.
After the illnesses were reported, the restaurant closed for five days of extensive cleaning and food testing.
The health department also conducted five separate inspections at Agave Azul from October 2016 to February 2017 and found several issues with food handling practices. That includes keeping cooked food stored at inadequate temperatures, which is consistent with the growth of the food borne illness, according to the health department.
The health department's final report, which was released on Wednesday, says it is "highly likely" that the four people who reported illness had contracted Clostridium perfringens from eating food prepared at Agave Azul.
Agave Azul remains open for business at this time.