Plainfield boil order lifted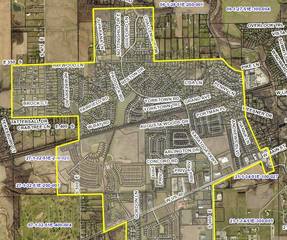 PLAINFIELD, Ind. -- A boil water advisory for part of Plainfield, Indiana was lifted Sunday.
The advisory started Aug. 9, when the town experienced a "significant water main failure" affecting the northwest side of Plainfield and Belleville.
The repair work finished later that day, but the boil water advisory was in effect until 1 p.m. Sunday.
About 6,000 people were affected by the boil advisory, which is 20 percent of the town's population, said Andrew Klinger, Plainfield Town Manager.
City officials were waiting on samples from the Indiana Department of Environmental Management until regulations were satisfied. The water was tested for total Coliform, which is an indicator organism that may indicate the presence of bacteria in the water.
View the maps below for the area of the boil water advisory.
The CDC offers the following tips if you're under a boil water advisory:
Boil all tap water for at least one minute before using it, even if you have a filter.
Do not use ice from ice trays, dispensers or ice makers.
Do not swallow any water when bathing or showering. Consider giving babies and young children sponge baths to reduce the risk of them swallowing water.
Brush your teeth with boiled or bottled water.