Police identify suspects in Danville thefts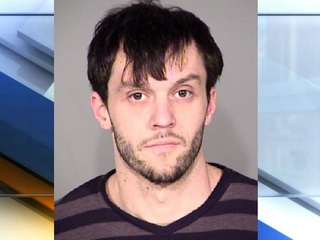 DANVILLE, Ind. -- After posting surveillance pictures on Facebook, investigators with the Danville Metropolitan Police Department say they were able to track down two suspects in thefts from the Clear Creek Subdivision Sunday night.
Police say they located Shane Gehrich, 25, of Indianapolis, and his brother, Joshua Gehrich, 31, of Indianapolis at an apartment complex on 10th St. Wednesday morning.
The vehicle used in thefts at both the Speedway in Danville and the Walmart in Avon was found at that location, along with several other items missing from the stolen vehicles, according to police.
A stolen van was located in Tuesday night on Washington Street in Danville. Police are still looking for a dark blue 2002 Chevy Avalanche with Indiana license plate XLI640
Police say both men did not want to speak with officers and denied ever being in Danville.
Charges of felony theft are pending with the Hendricks County Prosecutors Office.
More news from Hendricks County
Top Trending Videos