Road workers injured in I-70 crash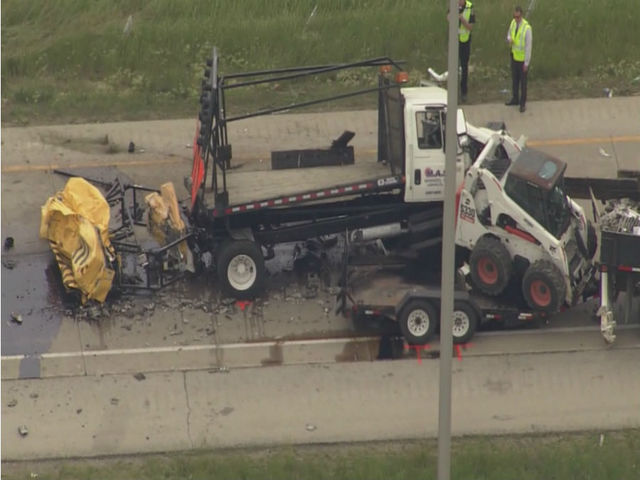 INDIANAPOLIS - Two road crew workers were injured when a semi crashed into their vehicles on Interstate 70 Thursday afternoon.
Greenfield police said three workers were removing road reflectors in the westbound lanes when a semi crashed into two of their three vehicles around 1:30 p.m.
The semi then veered into the eastbound lanes.
A medical helicopter was called to the crash scene to transport 26-year-old Willie Pittman to the hospital, and 36-year-old Mark Evans and the driver of the semi were taken to the hospital via ambulance.
Pittman was reported to be in critical condition. The conditions of Evans and the semi driver were not known.
Police said drugs or alcohol were not believed to be factors in the crash.
Lanes of I-70 were blocked in both directions while crews cleaned up a crash near the Greenfield exit.
Eastbound lanes reopened around 3 p.m. Westbound traffic was rerouted onto State Road 9.
Watch RTV6 and refresh this page for updates.