IFD: 1 overnight fire intentionally set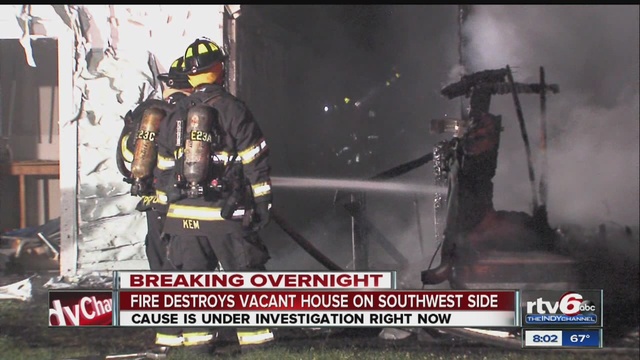 INDIANAPOLIS - Indianapolis firefighters are investigating an apparent arson that damaged a home early Saturday morning.
Crews found materials on the porch at 143 W. 33rd St. that indicated the fire was intentionally set.
No injuries were reported.
Firefighters are also investigating the cause of a southwest side fire that destroyed a house in the 3300 block of Newhart Street.
No injuries were reported, and the house was vacant. Neighbors told fire officials that the occupants of the home had recently been evicted.