IMPD district captain arrested on OWI charges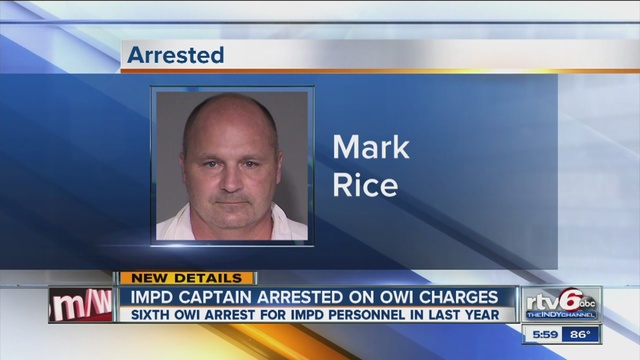 INDIANAPOLIS - An Indianapolis police district captain was arrested on Saturday for allegedly operating a vehicle while intoxicated, IMPD confirmed.
An IMPD spokesman confirmed that East District Captain Mark Rice had been arrested by Indianapolis Airport Police on suspicion of OWI on Saturday.
Lt. Chris Bailey said Rice had been placed on administrative duty pending the outcome of an internal investigation.
Bailey said Rice was off-duty and using a personal vehicle at the time of the arrest.
Rice is the sixth IMPD officer arrested on drunken driving charges since August of last year, and the third since January.
This is a developing story. Check back with RTV6 for updates.