Indiana AG files complaint against company that produced contaminated meds linked to meningitis
The New England Compounding Center named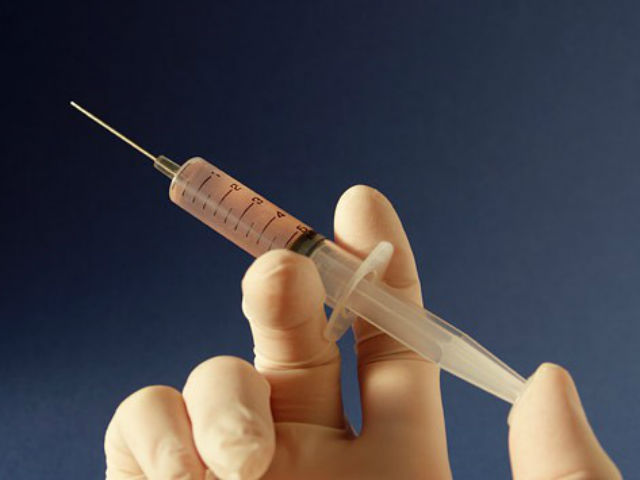 INDIANAPOLIS - The Indiana Attorney General's Office is taking action against the Massachusetts-based company that produced contaminated steroids linked to the deaths of 24 people nationwide, including three in Indiana.
The state's complaint against New England Compounding Center of Framingham, Mass., was filed Friday morning in Marion County with the Indiana Professional Licensing Agency.
Indiana Attorney General Greg Zoeller called the situation uniquely tragic.
"This is really of a level that I think we've not seen at least in the years that I've been Attorney General," Zoeller said.
The complaint filed Friday morning seeks to suspend the license of the pharmacy for 90 days.
Zoeller said the company has voluntarily suspended their license in other affected states including Massachusetts, a move he is hoping they make in Indiana.
"But in the meantime, we are not going to wait for that. We'll go ahead and seek the suspension and have it before the board as quickly as we can," Zoeller said.
All three Indiana deaths from fungal meningitis caused by injections of the recalled back pain medication have been linked to Elkhart County, as have more than two-thirds of the state's 41 total cases, the county's health officer confirmed.
The New England Compounding Center is already the target of one civil lawsuit from Indiana.
Natalie Copass received three injections for her back pain from the WellSpring Clinic in Columbus. Her lawsuit seeks damages for pain and suffering, medical treatment and lost time from work.
The state health department said Indiana has 1,502 people who were exposed to the contaminated medications through an epidural or joint injection.
Fungal meningitis is not contagious, health officials have said.
Nationwide, there have been 24 deaths and 317 cases of fungal meningitis in 17 states, the Centers for Disease Control and Prevention reported Wednesday.
The New England Compounding Center is scheduled to meet with the Indiana Pharmacy Board on the morning of Nov. 5.