Indiana Department of Child Services Director James Payne resigns amid ethical questions
Chief of staff will lead department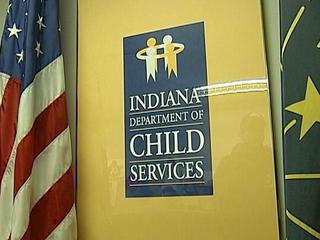 INDIANAPOLIS - The director of the Indiana Department of Child Services has resigned amid ethical questions concerning his actions in a child neglect case involving his own grandchildren.
In 2010, the children Judge James Payne's son were taken from their mother by DCS after she left them alone while involved in a divorce and custody battle with Payne's son.
The Indianapolis Star reported this weekend that Payne waged a behind-the-scenes fight to discredit and derail his agency's recommendations in the case when, nine months later, DCS pushed to end the neglect case and permanently reunite the children with their mother.
The agency's code of conduct forbids agency staff from personal and private interests, such as a case involving relatives.
Payne resigned Monday in a letter to Gov. Mitch Daniels.
"It is clear the story of my family's personal circumstances will continue to be public and that there is no concern by those about the impact this will have, especially on my grandchildren," he wrote. "I will not allow this personal, family tragedy to be misused to distort the positive performance of all DCS employees, which has been recognized across the nation as one of the biggest turnaround stories."
Daniels confirmed in a statement Monday that he had accepted Payne's resignation.
"I respect his view that his family be spared further harsh criticism, and that a difficult personal dispute, not of his own making, could be misused by those with political or special interest agendas to falsely disparage the excellent work he and his DCS coworkers have done over the last eight years," he wrote.
Daniels stressed the strides that DCS made during Payne's tenure.
"Attacks on his record have ranged from innocently ignorant to despicably political and self-interested," he said. "His resignation does not alter the plain truth that thousands of Indiana children are better off, and many are alive only because of the passionate and devoted leadership of this fine public servant."
According to information released by DCS, Payne's involvement in the case was "strictly limited to being a grandparent of the children."
Democrats on a DCS summer study committee had been calling for Payne's resignation. They still want an investigation into the agency.
"We're just now hearing about issues and we don't know how far they go into the department, and I think we need to know that," said Rep. Gail Rieken, D-Evansville.
But Republicans on the committee disagree.
"We don't believe it's under our purview to do any more work in this area," said Sen. Travis Holdman, R-Markle.
"You have the Commission on Ethics, as well as the Inspector General. In this instance, those entities will not be used because this issue has been resolved within the executive branch of government," said Rep. Cindy Noe, R-Indianapolis.
A representative for the governor said Daniels does not support an investigation into DCS or Payne.
The three candidates for Indiana governor shared their thoughts on Payne's resignation during the Indiana Chamber of Commerce's Hob Nob event Monday.
Libertarian Rupert Boneham expressed sympathy for Payne.
"I feel bad for him. In my mentoring program, I've seen many, many children get caught up in situations and parents that just want to help," Boneham said. "I feel for Judge Payne as the grandparent. I know he's a great guy, and he just wants to help."
Republican Mike Pence took no stand on Payne's resignation or what led to it, but praised his leadership at DCS.
"I defer entirely to Governor Daniels in his decision to accept Judge Payne's resignation today," Pence said. "But I also wish to acknowledge the fact that in the last eight years Indiana has been recognized nationally as a state that has made appreciable and significant improvements in the health and safety of our children."
Democrat John Gregg has been highly critical of Payne and DCS. He said several aspects of the agency are in need of serious help.
"In our administration, you will call and talk with people, and each one will be investigated. It is wrong to have people sitting in Indianapolis or India or somewhere making a decision on it much too late," Gregg said.
DCS Chief of Staff John Ryan will lead the agency.