Indiana Dept. of Child Services unveils new plan for child mental health services
Pilot program launches in a month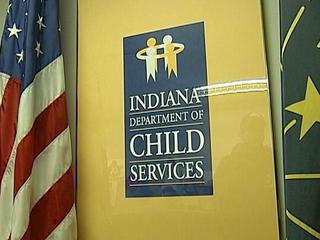 INDIANAPOLIS -
The Indiana Department of Child Services unveiled a plan Monday aimed at helping Hoosier children in need of mental health services.
DCS made the presentation to a legislative committee, the Commission on Mental Health and Addiction, that raised concerns about hundreds of children "falling through the cracks."
The pilot program launches in a month in Lawrenceburg, Indiana and will include Dearborn, Franklin, Ohio, Ripley and Switzerland counties.
Some argue it is long overdue because hundreds of children do not fit into the child welfare system or the juvenile court system, but are still in need of mental health services.
"We need it as soon as possible," said Cathy Graham, executive director of the Indiana Association of Residential Child Care Agencies.
Some parents have been known to declare themselves as "neglectful" just to get their child the right services.
"Then they're in the child abuse registry, which can affect their employment," said Graham. "You want to avoid parents being labeled neglectful. You want the children to be able to get the services they need without being labeled delinquent."
Under the pilot program, schools, parents, judges and other community members can contact a designated mental health access site, which will assess what the child needs.
Families who do not meet the level of need will be referred to DCS's Community Partners Program for services.
If a family does meet the level of need, they will be referred to community-based services, acute services, inpatient services or other services depending on the need and whether they qualify for Medicaid.
The pilot program will cost roughly $20 million a year and initially impact roughly 300 children.
If successful, the plan might be expanded to the rest of the state.
"Without a doubt, children are our most treasured commodity in the state of Indiana," said Rep. Charlie Brown, D-Gary.
The commission on mental health and addiction will meet again Oct. 15.
More Information: