Indiana Gov. Pence plans security gates for official residence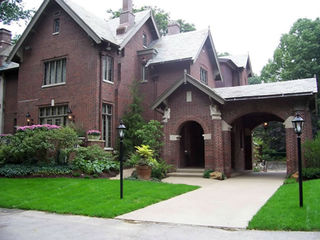 INDIANAPOLIS - The Indiana Governor's Residence in Indianapolis is scheduled to get a set of security gates.
Plans call for the construction of wrought-iron gates at the entrances to the residence on Indianapolis' north side.
The Indianapolis Business Journal reports that the Meridian Street Preservation Commission unanimously approved the plans earlier this month.
Commission Chairwoman Kathleen Blackham says several Pence aides including General Counsel Mark Ahearn testified in favor of the gates but didn't provide many details about what was driving the need for the gates.
A Pence spokeswoman did not immediately say how much the gates would cost. The money would be raised by the Governor's Public Building Foundation.