Indianapolis Symphony Orchestra cancels next weekend's concerts amid ongoing labor dispute
Management, musicians fail to find compromise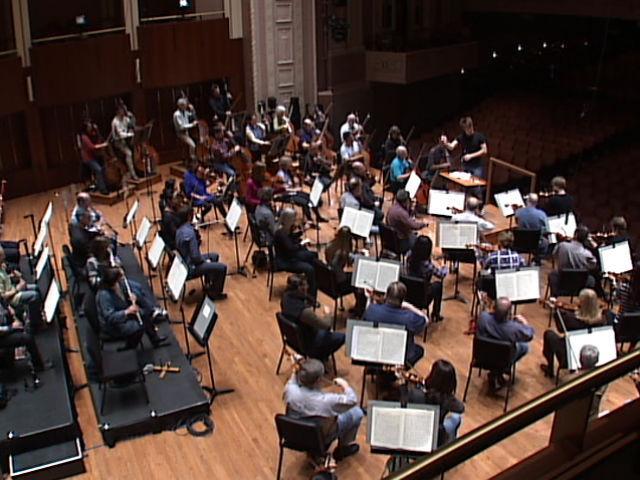 INDIANAPOLIS - The Indianapolis Symphony Orchestra has canceled next weekend's concerts.
For weeks, musicians and managers have struggled with contract negotiations. Sunday night, with no resolution in sight, the musicians played to an audience of supporters in Carmel.
Classical music enthusiasts were out at the Palladium by the hundreds.
"It's one of the premier symphonies in the country and one of the few full-time symphonies in the country, and I feel that this city is just so blessed to have them," said Robin Pemberton.
ISO musicians played at the Palladium thanks to a schedule opening, left by weeks of canceled shows.
"André Watts is always a treat. He's a fabulous performer and him being here and soloing is pretty special," said Gregg Pemberton.
The audience greeted the locked-out musicians with a standing ovation.
Earlier Sunday, the Indianapolis Symphony Society rejected the artists' sixth contract proposal.
"We took huge concessions -- a 32 percent pay cut in this first year, that's an enormous pay cut -- but that five year contract would save the Society $11.5 million for the next five years," said ISO Musician Negotiation Committee Chair Rick Graef.
ISO said its expenses surpass its income, and in an effort to cut payroll leaders, leaders are offering the musicians a five-year contract paying $53,000 the first year and $70,000 by the last. That's 10 percent less than what they're currently earning.
The ISO proposal also included a termination clause giving both parties a chance to pull the plug on the deal by the third year, an idea not supported by musicians.
"No union will sign a contract that has an opt-out clause for the management due to financial necessity," said Graef.
With the deadlines for the latest offers gone without resolution, the musicians continue to play with an uncertain future.
Organizers told RTV6 that, despite short notice, about 1,100 people came to Sunday's show at the Palladium.
Part of the money will go to the New World Youth Orchestras.
A statement regarding ISO's upcoming shows said, "given the stalemate, next weekend's classical performances featuring Music Director Krzysztof Urbański have been canceled. For its canceled performances on Oct. 12 and 13, the ISO will provide concertgoers with the choice of a credit, an exchange, a donation or a refund."