Downtown Indy elementary school celebrates National Arts in Education Week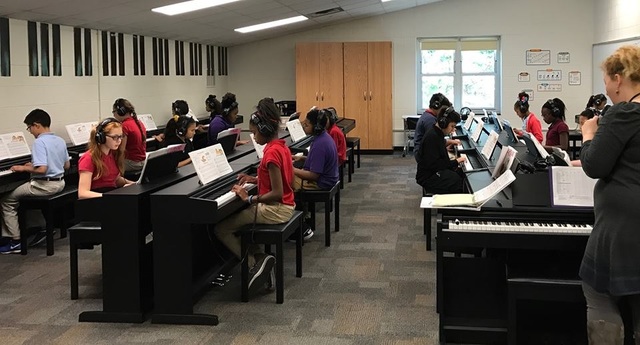 CENTER TOWNSHIP, Ind. -- Edison School for the Arts in downtown Indianapolis is taking part in the celebration of National Arts Education Week by raising awareness about what arts education can do for students' studies.
Enacted by Congress in 2010, the second week of September is recognized as National Arts Education Week across the nation.
Kids Dance Outreach will work with second, third and fourth grade students at Edison during the week-long event. The mission of KDO is to make a positive change in the lives of young people through the discipline of dance.
Additionally all dance classes, third grade violin classes, keyboarding/piano and theater classes are participating in unique activities that celebrate the arts.
"Overall, we feel that every week we address Arts in Education Week being the arts magnet school," says Edison's Principal Nathan Tuttle. "This week Edison is hosting tours of local art professionals represented by seven arts organizations, as well as continue with high level engaging arts instruction in a multitude of areas and mediums. Last week, we also hosted the Eiteljorg Native American flutist. Prior to that, we hosted the Navy Jazz Band and Drill Team - just to name a few."
According to America for the Arts, 93 percent of Americans believe that the arts are vital to providing a well-rounded education, but two-thirds of public school teachers believe the arts are getting crowded out of schools.
Across the country, 97 percent of elementary schools don't offer dance and 96 percent don't offer theater. Low income students who participate in the arts are twice as likely to graduate college as their peers with no arts education.
TOP TRENDING VIDEOS