Indy animal euthanasia rates continue decline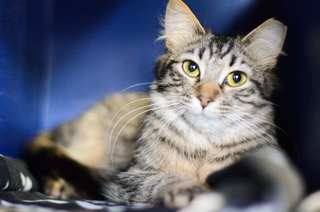 INDIANAPOLIS - Indianapolis Animal Care and Control is on track to put down only half as many animals this year as in 2013, according to numbers released this week by the shelter.
According to a report by the IACC, the year-to-date euthanasia rate is just over 1,500 animals for 2014. The highest rate of animal euthanasia the city has seen came in 2000, when 22,000 animals were put down.
Ellen Robinson, executive director for the FACE Low-Cost Spay Neuter Clinic, said spay/neuter surgeries and the IndyFeral program have helped reduce the numbers of animals that end up in kill shelters.
"We are currently ahead of our schedule to make Indianapolis no-kill by 2016," Robinson said in a press release.
To adopt an animal, or to find resources if you already have one, visit the IACC's resources page.