Indy symphony's future could hinge on donors
Symphony looks for $2.5M more annually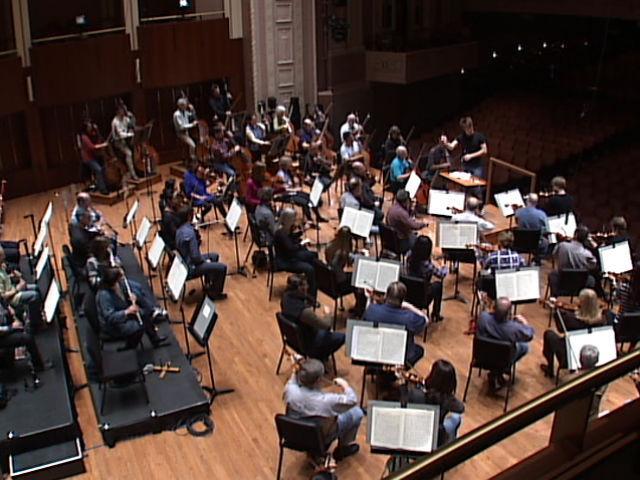 INDIANAPOLIS - A shrinking endowment that is at the heart of a contract dispute between the Indianapolis Symphony Orchestra and its musicians could get a boost from an orchestra strategy to increase annual donations about 40 percent, but only if it can persuade key donors to stay on board.
The orchestra's endowment has shrunk to about $80 million, and ISO management is looking to cut its payroll and bring in another $2.5 million in annual donations to wean the organization off a business model they say relies too heavily on pulling money from the endowment.
The aggressive fundraising effort could rely heavily on reaching out to high-end donors, some of whom appear conflicted about future contributions amid discussions of the group's future as a full-time symphony, the Indianapolis Business Journal reported.
"I don't think they've been good stewards with what they had to get to this point," said Richard Wood, a former CEO of Eli Lilly and Co. who donated at least $50,000 last year. "Obviously, (the endowment has) deteriorated every year, and they didn't do anything about it."
The contract negotiations have left musicians locked out since Sept. 8 and have led to the cancellations of weeks of performances.
Wood says musicians need to be on board with a new business model for the symphony to show donors it's being responsible with their money.
"There've been no evident attempts at doing something major to stop the bleeding. They do have some nice resources, but (they're) not up to the level for them to keep operating as they have been," he said.
Indianapolis-based fundraising consultant Robert Swaney said the ISO will need to express two potentially conflicting messages to donors.
The first, which would appeal to cost-conscious donors, is that the new business model is sustainable but will require big budget cuts.
The second message, geared toward donors focused on the program, is that the performances will remain high in quality. That, in turn, requires a lot of money.
The ISO also will need to regain the confidence of the broader community, Swaney said.
"Up until just a couple of months ago, they were saying publicly that everything was OK," he said. "To do that and go, 'OK, things are not OK,' it takes a while for the public, and particularly the donors, to understand that."
Internal Revenue Service filings show the depths of the plunge in the orchestra's finances.
The Indianapolis Symphony Orchestra Foundation, which manages the endowment, saw its assets fall from $120 million to $94 million during the fiscal year that ended Aug. 31, 2009.
The endowment comprised about $80 million of the assets at the close of that year. It recovered to $89 million by August 2011, but the ISO drew $11.4 million from it in the latest fiscal year, and it fell back to $80 million as of Aug. 31.
ISO's management believes that 13 percent draw rate is too high. Consultants say a 5 percent draw rate is more sustainable.
The orchestra also fell short on a $100 million fundraising campaign launched in 2010 by former CEO Simon Crookall. Consultants warned it wasn't the proper approach, and the results supported that: The ISO raised less than $13 million by July.
"I think in 2012, you can look back in hindsight and say, 'I think it will be a few more years'" before the economy will recover enough to support a massive capital campaign, board Chairman John Thornburgh said.
The orchestra plans to take a different approach by pushing to bring in more donations and grants annually instead of in a one-time rush. ISO spokeswoman Jessica Di Santo said that fundraising effort is still in the planning stages.
Swaney said the ISO will have to decide which donors to target. He said it would help if a prominent donor who's passionate about the group and is already connected to the philanthropic or arts communities stepped forward with a large contribution.
"It's got to be more than somebody who can just throw money at the problem," he said. "It's got to be somebody who feels very passionately about the city and the components about what makes the city great and somebody who's got that kind of credibility.
"There's just much more leverage with someone who says, 'I care about this; this is something I spend time with,'" he said.
Though donors have mixed views of the current state of affairs, they appear united in their desire to keep the orchestra going.
Former ISO board member Mike Alley said he intends to continue backing the orchestra.
"Sometimes we make a decision that doesn't turn out to be ideal," said Alley. "But I don't think there's been a trend of any kind of malfeasance or anything along those lines. I think they've managed to navigate through some very difficult circumstances."