Johnson County residents choose sides on Center Grove becoming a town
Some residents petition for change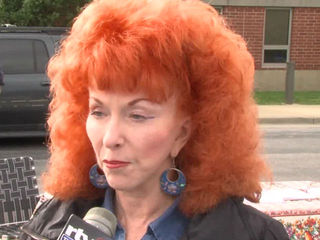 JOHNSON COUNTY, Ind. -
There's an effort underway in Johnson County to make the Center Grove area its own town.
Some residents in the unincorporated White River Township are embracing the idea, while others are strongly opposed to the possibility of the Town of Center Grove.
According to Indiana state law, residents need a little more than 6,000 signatures to petition a case with the county commissioners.
After hosting several petition drives, residents said they have nearly reached their goal.
"They're counting on having big businesses and this will be some little Carmel. It's not going to happen," citizen Ann Reaume said.
On the other side, resident Ryan Rhoten and his group Citizens for Center Grove are hoping change comes soon.
"We would like to have local representation to help us make determinations of what happens here," Rhoten said.
Right now, those decisions are made by three county commissioners.
Citizens for Center Grove are working on a presentation to go in front of county officials early next year.
Both sides agree on one thing: if Center Grove becomes a town, taxes will increase for those who live here.
Some residents are ok with it.
"We would be able to keep our tax rates lower than the municipalities that are around us," Rhoten said.
Others would prefer to keep things just the way they are.
"I don't know what their deal is, but none of the rest of us want to pay more taxes," one resident said.
Residents said they are hoping for convene for a planning meeting in early 2013.