New 'Boujie Biscuit' joint moves to new home in downtown Franklin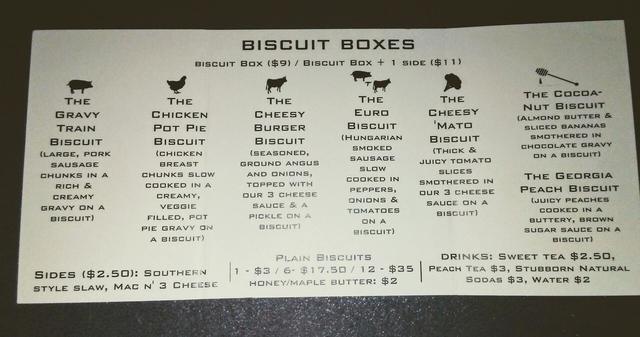 FRANKLIN, Ind. -- If the name doesn't bring you to their doorstep, maybe the food will.
A new shop is coming to Franklin, and it's all about the buttery biscuits.
Cyndi Joyner, the owner of the soon-to-open Boujie Biscuit in downtown Franklin, is originally from NYC but left the big apple for Ohio.
She started the concept of serving all the food on biscuits in our neighboring state after living abroad for several years.
"Food and cooking have always been a passion of mine so I decided to turn it into a business in an attempt to diversify that city, on a culinary level at least," said Joyner.
But after seven years in Ohio, she set her sights on Franklin, Indiana, and is taking over the house formerly home to Curly Willow Antiques, which is now in a new locaiton.
She actually chose to move to Franklin not by chance, but because she feels the city is moving in the right direction for small business owners.
"I chose to relocate to Franklin because of the town's appeal and because it seems to be moving in the right direction economically," said Joyner. " The city and other merchants are friendly and helpful and the homes are absolutely amazing here."
As far as her food - she wants people to know that it's comfort-style food on a biscuit. It can be American or even international.
"One of the best ways to explore a different culture is through food and I like to help people do that."
She says the weekly specials will be from different cultures...and always on a biscuit. For example, here "Euro Biscuit" is a take on the Hungarian dish, Lesco. There's also a Caribbean Curry up and coming on the menu as well.
Opening day is set for Saturday, October 7.
Top Trending Videos