Lightning likely sparked destructive house fire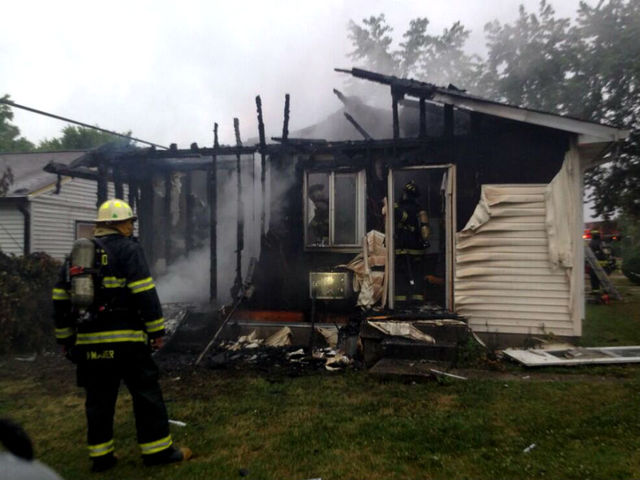 INDIANAPOLIS - Officials said it was likely lightning that started a fire at an east-Indianapolis home early Tuesday, causing thousands of dollars' worth of damage.
The Indianapolis Fire Department (IFD) said just before 6:45 a.m. Tuesday, a fire was reported at a home in the 3100 block of N. Stuart St.
Although there was no one home at the time, crews said the damage to the home ranges from $25,000 to $30,000.
IFD tweeted out a photo of the home, saying the house was destroyed.