Local women business owners sharpen social media skills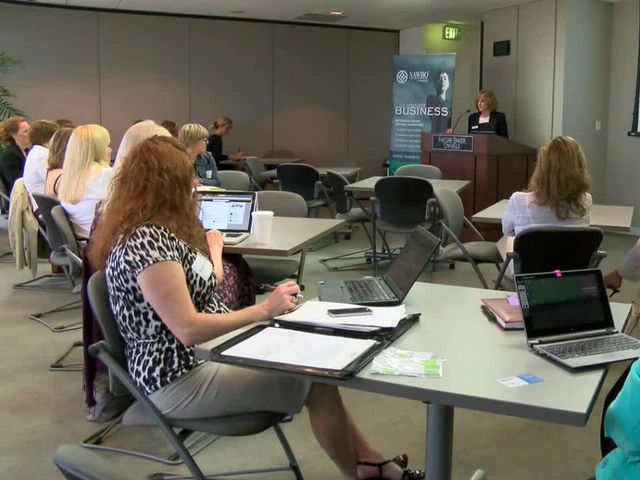 INDIANAPOLIS - Indianapolis women business owners were sharpening their social media skills to get a leg up on the competition.
Janet South wants to build a strong online presence for her south-Indy business Deco Group. She said most of the networking she does starts on LinkedIn.
"We have potential customers who are looking us up on social media and using that more than they ever have," South said.
Recently, South attended a workshop on social media offered by the National Association of Women Business Owners.
She is a member, who like many other women, realizes there is no reason to miss out on business growth online.
"It's here. It's big. People are using it. It's just -- have we prepared ourselves for the level that we need?" South said.
South said today her answer would be no, so she knows there is work to be done.
"The business of you is to make yourself as marketable as you can possibly be. Whether you're running your own business and marketing, or if you're at the beginning of your career and you're looking for opportunities. You're looking to build that network to increase your presence," Audrey Taylor said.
Taylor's professional services business, Netlogx, has seen a dramatic increase in social media traffic, primarily on LinkedIn where they are putting in proposals.
"It's not that we can tell we win the business, but if they went there and they found deficit, we would not win the business," Taylor said.
"It's really important to be using all the tools you can to promote your business, enhance your business and develop those relationships," said Lisa Purichia with the NAWBO board of directors.
As it turns out, a post a minute on Twitter or a blog a day is not necessary. It is just important to have a plan.
"You don't have to be an expert, you just have to make sure that what you do have out there represents the best of you," Taylor said.
Indianapolis will host the NAWBO Women's Business Conference next week.
Follow Beth Vaughn on Twitter: @bethvaughnrtv6 | Facebook: BethVaughnNews