Anderson City Council researching electric fencing laws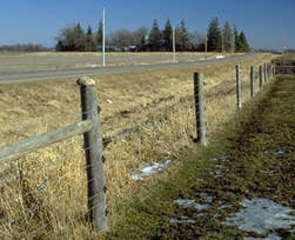 ANDERSON, Ind. -- The City of Anderson has removed from its council agenda plans to discuss an ordinance governing electric fences on property within city limits.
The topic was scheduled to be covered at the city's November 9th council meeting.
According to an earlier draft of the agenda, the ordinance would "[prohibit] and [declare] the installation, use and maintenance of electric fences to be a public nuisance and providing for a fine."
This ordinance would apply to tangible fencing equipped with an electrical charge, typically used on cattle ranches and farms.
According to Anderson City Attorney, Evan Broderick, the city ordinance would not apply to invisible fencing installed around yard perimeters to limit the movement of domestic pets.
Attorney Broderick told RTV6 the ordinance proposal has been removed from this week's council agenda, pending further study and review of the impact of the law.
He added it could appear before the city council at a later date.
The city's legal and planning departments will be conducting a study concerning electric fencing within Anderson's city limits.
Top Trending Videos