Meth lab bust in Anderson yields four arrests
Man, 3 women face felony drug charges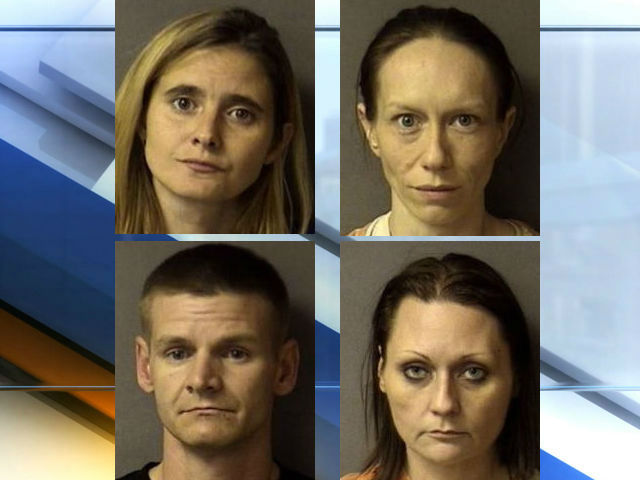 ANDERSON, Ind. - Three women and a man were arrested after a meth lab bust by Anderson police.
According to the probable cause affidavit, police received a tip about an active meth lab in the 1000 block of Alhambra Drive.
Upon entering the home, investigators said a man was inside with ingredients used to make meth and paraphernalia used to smoke meth. Detectives also said they found controlled prescriptions Xanax and Clonazepam.
Police accused William "Billy" Aynes, 38, of Anderson, of cooking the drugs. He then told investigators others were involved in the activity who lived in the 2600 block of East 6th Street.
When police arrived at the residence, they found Michelle Rich, 31, Melissa Hamilton, 35, and Heather Bovie, 31, all of Anderson, inside.
After searching the home, police found a meth lab inside the garage.
All four suspects were taken into custody at the Madison County Detention Center on felony drug-related charges.