Monserrate Shirley filed insurance claim with State Farm claiming accidental fire destroyed home
3 charged with murder, arson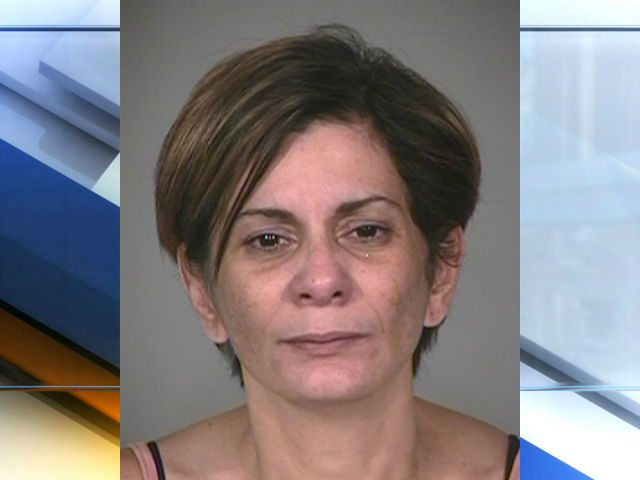 INDIANAPOLIS - A woman charged with murder and arson in the Richmond Hill neighborhood explosion filed an insurance claim two days after the blast, claiming her home had been destroyed in an accidental fire, records show.
Monserrate Shirley, her boyfriend, Mark Leonard, and his brother, Robert Leonard, face two counts each of murder, one count each of conspiracy to commit arson, 33 counts each of arson, a Class B felony, and 12 counts each of arson, a Class A felony in the Nov. 10 explosion that killed two neighbors.
Special Section: Indianapolis Explosion
Record show that on Nov. 12, Shirley filed a claim for replacement damages with State Farm, asking for reimbursement after her home was destroyed in an accidental fire, she said.
Last week, prosecutors filed an additional charge of insurance fraud against Shirley, and a charge of conspiracy to commit insurance fraud against Shirley and Mark Leonard.
RTV6 previously reported that Shirley filed another claim with State Farm requesting the insurance company reimburse the cost of her hotel stay after the blast.
The Marion County Prosecutor's Office has asked that, if convicted, Shirley, Mark Leonard and Robert Leonard be sentenced to life without the possibility of parole.
They will appear in court Thursday.
Shirley and Mark Leonard might seek separate trials, but the prosecutor's office is challenging the idea.
"It's our allegation that they acted together and so they should be tried together," said Deputy Prosecutor Denise Robinson.
Each defendant has a right to their own trial, but the concern will be the logistics of having three trials and making sure the witnesses are available for all three.
Follow Rafael Sanchez on Twitter: @rafaelontv