Mother, son fighting arson charges they say are unconstitutional
Fire occurred April 3, 2007; killed 1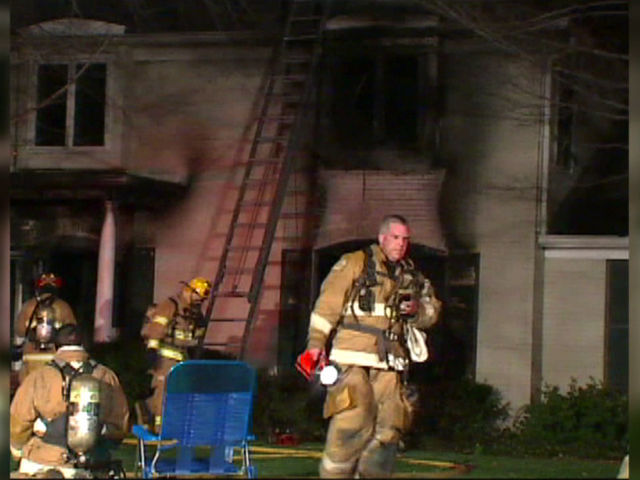 INDIANAPOLIS - A mother and son charged in a deadly arson want those charges dismissed.

Gwen Kirch, 63, and her son Thomas Kirch, 27, said their constitutional rights are being violated because there was a four-year gap between the time the fire occurred, and the time the charges were filed.
The fire occurred on April 3, 2007, at 7040 Eastwick Lane. The blaze claimed the life on David Kirch, who was Gwen's husband and Thomas' father.
Investigators found gasoline containers in the garage and that accelerant was poured on the stairs inside the house along with several other rooms.
Attorney Jenny Lukemeyer represents Thomas Kirch. In their motion to dismiss, they say the four-year delay in charging Thomas Kirch violates his constitutional right to due process.
"We have no comment, but we are going to come back and litigate it to the fullest," Lukemeyer said.
Attorney James Bell and his client, Gwen Kirch, would not comment on the case. They filed a similar motion to dismiss.
One of the key components of the case is computer evidence. Forensic computer expert David McClain was scheduled to provide that critical testimony.
"There was an individual on the computer approximately 15 minutes before the fire was set at the Kirch house," said Deputy Prosecutor Ross Anderson. "The computer activity and the information that was gathered off the hard drives will be crucial to showing who committed this crime."

Gwen Kirch used to be a music teacher at St. Pius School. She no longer holds that position, but church friends and family were in court to show support.
The judge granted both sides more time to research this issue. The new hearing date is Oct. 19.