Motorcycles on Meridian warms Indy up for Moto GP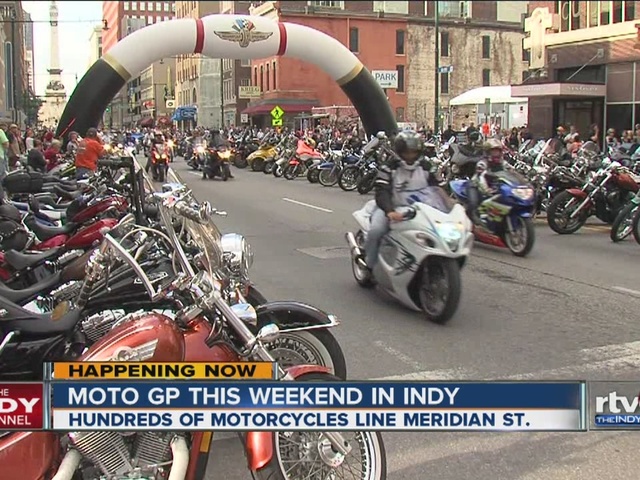 INDIANAPOLIS - Monument Circle was populated by hundreds of motorcycles Saturday night as fans prepared for the Moto GP.
This weekend marked the seventh annual Motorcycles on Meridian event, leading up to the Moto GP at the Speedway on Sunday.
Among the riders taking part was Travis Miller, who said everyone should give the event a try.
"The scene is off the chart," Miller said. "If you've never been to a major bike event, this is something you should come and check out. Support Indy, support the local economy, Moto GP … it's a great event. I've been to Sturgis. I've been to Bike Week, and this by far ranks right up there in the top."
On Sunday, the party will move to Speedway, where the gates at IMS will open at 7 a.m. Racing is set to begin at 11 a.m.