Assault rifle used to kill Indianapolis officer purchased by suspect's mother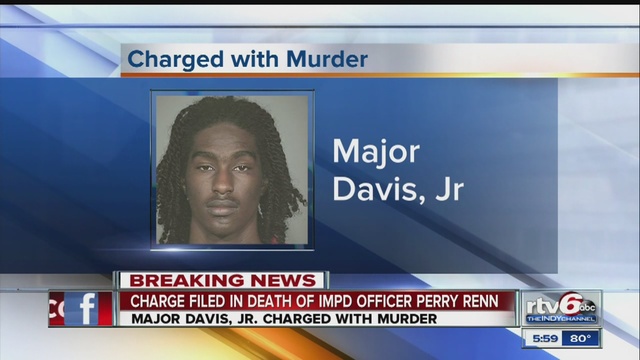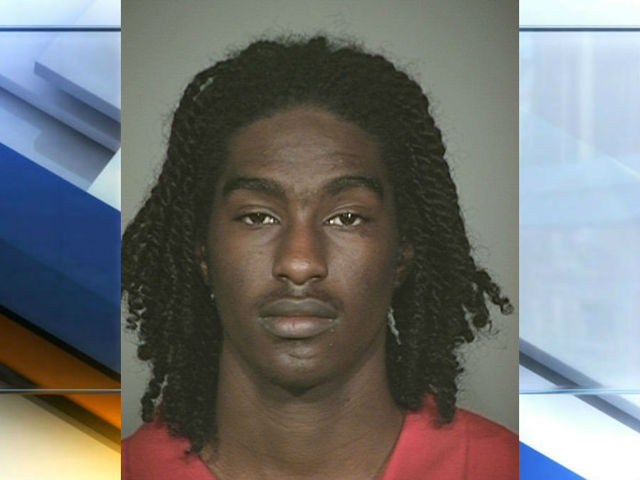 INDIANAPOLIS - New details were released Wednesday about the investigation into the shooting death of a veteran officer with the Indianapolis Metropolitan Police Department.
Murder charge filed in officer's shooting death
The man accused of fatally shooting an Indianapolis police officer has been formally charged with murder.
Marion County prosecutors filed a murder charge Wednesday against Major Davis Jr., 25, in the death of IMPD Officer Perry Renn.
Renn, 51, was killed in a shootout Saturday after responding to reports of shots fired.
Marion County Prosecutor Terry Curry said he will bring Davis to justice for the death of the veteran officer.
Curry also filed a sentence enhancement request for use of a firearm in the murder. That could increase Davis' sentence by as many as 20 years. Prosecutors have not yet made a decision about possibly filing for the death penalty
According to court documents, Davis is accused of firing on Officer Renn and a second IMPD officer when the men responded to the report of shots fired. Detectives said Davis raised the barrel of an AK-47 after he was asked to show his hands.
Renn was hit by three rifle rounds -- believed to have been fired by Davis -- and the fatal shot hit him just under his right armpit, striking his right lung and heart, court documents said.
"While there is virtually nothing that can be said or done to provide solace to a family, a police department and a community grieving the loss of Officer Perry Renn, we fully intend to bring to justice the individual who is alleged to be responsible for the death of our officer," Curry said.
A witness told police that Davis and several others had gathered for a cookout near the scene of the shooting, according to court documents. The witness said Davis had an argument with someone there before police arrived.
Davis, who has a criminal record dating back to 2006, has been at Eskenazi Health since the shootout, when he was injured by police gunfire. He was last listed in serious but stable condition.
Watch the entire press conference in the video player above.
Police: Suspect's mother purchased weapon
The gun used to kill Officer Perry Renn was purchased by the accused killer's mother, Cynthia Davis. Officials said the assault rifle was purchased four years ago from Don's Guns.
Local and federal investigators have already visited the gun store on 38th Street and Lafayette Road. Sources said store owner Don Davis was cooperating fully with the investigation and has turned over records of the purchase to federal authorities.
How the gun got into the hands of Major Davis Jr. remains unclear, but his criminal history would not have allowed him to purchase the firearm, at least from Don's Guns.
"If he had anything on his record, he wouldn't have been able to buy it. He couldn't buy it. So the only person that could have got it was the lady that bought it," store owner Davis said.
It remained unclear if the suspect's mother would face charges in connection to Officer Renn's murder.
Suspect's family, friends demand hospital visit
The family of the suspect was circulating a petition demanding they get visitation rights at the hospital.
Davis was a patient and prisoner at Eskenazi Health. His family can make all the demands they want, but for now, there will be no visitation.
The Call 6 Investigators have learned that the sheriff's department oversees all inmates receiving care at Eskenazi.
Family members can only visit if the prisoner is at death's door, or after spending more than 30 days at the hospital or if there is a court order requiring the sheriff to allow the visit.
The Call 6 Investigators did some checking to see if Davis' family was being treated any differently than others, but it was determined they were not.
Since January, there have been 777 individuals in custody at Eskenazi. On Wednesday there were six.
In all, there have been zero visits allowed for any of those individuals. Assuming Davis' condition improves, the first possible visitation would not occur until the first week in August.