New businesses fall victim to accused serial scammer
Jason Moore wanted on outstanding charges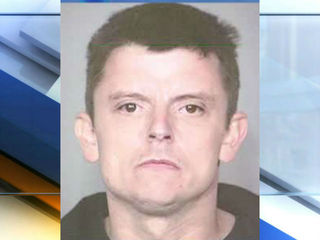 INDIANAPOLIS - Officials said an Indianapolis man accused of scamming small businesses is having a major impact on the sign and advertising industry.
Jason Moore's alleged fraud has now spread well beyond Indiana's borders. Police in multiple jurisdictions in at least five states are looking for Moore.
Moore, 39, is on the run from police and dozens of small businesses throughout the Midwest.
Some say the former independent sign company representative is hurting the industry one business at a time.
RTV6 first reported on Moore last Friday. Since then, authorities have found more victims in Ohio, Indiana, Illinois, Kentucky and Tennessee.
"What it does, not only for our company, but any sign company, it's like we can't trust you anymore. And it's hurt everybody," sign industry representative Eric Williams said.
Moore's actions have hurt businesses like Tenn Oaks Furniture in Jennings County.
Not long ago, Moore took an $800 check and the store's existing signage as down payments on a new sign. Owner Chuck Carson said Moore cashed his check and sold his sign to another business.
"That's all I can say. I hope they get him and prosecute the man. It's bad business," Carson said.
Moore is accused of working the same scam at Joyce's Flowers, a small boutique only a few blocks from the furniture store. Owner Joyce Cherry paid Moore $200 as a down payment on new signage she never received.
"I still would like to get a hold of him and throw him in jail. I know we're not the only victims out there," Cherry said.
Police in Indianapolis say they can't even begin to count the number of victims who gave money to Moore for new signs that would improve their business.
Authorities said that in the challenging economic conditions, Moore has taken money from small businesses, while at the same time, harming the reputation of the industry.
"Times are tough and when somebody doesn't give anything in return, then you want to kill him. I shouldn't say kill him. But you get so angry, it's road rage across the states," Williams said.
Moore has moved out of his home and his phone has been disconnected. He is wanted on outstanding criminal charges in several counties.
Follow Jack Rinehart on Twitter: @jackrinehart6