New Indiana Department of Child Services records policy, committee angers some
Records requests will have to pass committee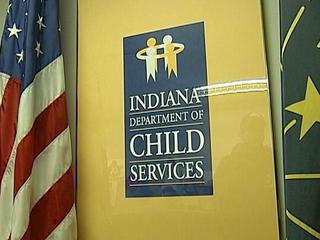 INDIANAPOLIS - The Indiana Department of Child Services has instituted a new policy aimed at how the agency releases information to the media and the public, Call 6 Investigator Kara Kenney reported.
In a Sept. 11 memo to all staff, DCS Director James Payne wrote that the agency's executive team had created a Data Governance Committee to review all data requests and releases.
"Recently, we've encountered some problems with multiple people releasing information from various sources," the memo read. "Sometimes this information gets misinterpreted and reported in such a way the is not consistent with other reports."
Effective immediately, DCS will not release data to the public without a review from the committee, including press releases, staffing data, Power Point presentations, external emails, verbal or written communications and other presentations.
State Sen. Vi Simpson, who is also a candidate for lieutenant governor, called the new policy disturbing.
"This department was created to protect children, not to protect the director of the department," Simpson said. "It sounds like he is dissatisfied with the reports of the department's outcomes so he's trying to withhold information from the public."
Public Access Counselor Joseph Hoage reviewed the memo, and said the change is allowed under the Access to Public Records Act, but said he would be concerned if the new policy created more significant wait times for public records.
"The committee should be mindful of the time limits in responding to a request for records, as outlined under section 9 of the APRA, and in providing all records within a reasonable period of time, as required under section 3," Hoage said.
DCS spokeswoman Stephanie McFarland responded to questions in an email to RTV6.
"It won't add time," she wrote. "It may actually reduce time because there will be a formal authority group in place to quickly address questions and ensure data is accurate."
McFarland said the agency is working to ensure information distributed is accurate.
"Data can be pulled from so many programming sources that different answers to the same question can result," McFarland wrote. "As an example, the federal fiscal year is obviously different than the state's. This can cause all sorts of confusion."
McFarland told RTV6 that having a review committee is "pretty standard practice across public and private organizations."
Simpson said she had not heard of other departments using such a review process.