Pence: GOP should seek limits on federal government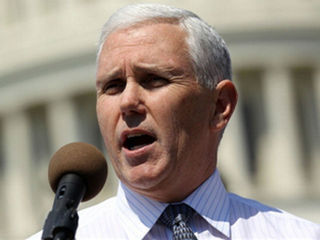 NEW YORK - Indiana Gov. Mike Pence says Republicans must dramatically limit the federal government's role in education, welfare programs and transportation.
Pence says that state leaders -- not the federal government -- should be responsible for those areas.
Pence made the comments in a Thursday night speech to political donors in New York City. He was in the state to help boost his national profile ahead of a possible presidential bid.
The former congressman isn't as well known on the national stage as some potential candidates, but Republican operatives suggest that he could emerge as a major player should he run.
It is Pence's second meeting with New York donors in as many months. He's also been bolstering his policy resume at home and abroad.