Police investigate suspicious death in Elwood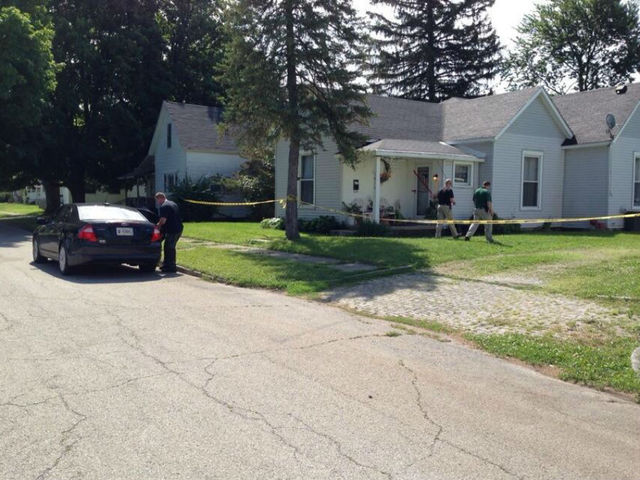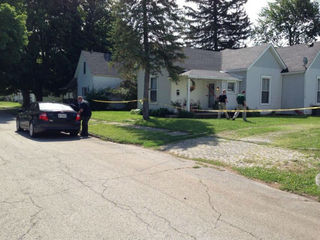 ELWOOD, Ind. - Police in Elwood were investigating a suspicious death after finding a woman unresponsive in her home.
Elwood police said a 66-year-old woman was found dead in the 1800 block of North C Street. (See map below.)
Linda Speer, 66, lived in the home and police said her daughter found her body late Tuesday night.
On Wednesday, police continued to gather evidence at the home and would not talk about the case, only saying that her death was suspicious.
The Madison County Coroner's Office performed an autopsy to determine Speer's cause of death and released the results Thursday morning: "homicide by multiple blunt force trauma to head and multiple traumatic sharp injuries to the chest."
Friends of the victim said she lived alone and kept to herself. They said she had not been seen for three days.
"All they did was ask me when I last saw her and talked to her. Usually on Sunday evening she'd call me but she didn't. But that wasn't unusual. Sometimes she didn't," friend and neighbor Judy Shaw said.
Neighbor Kevin Parry delivers the local newspaper.
"I thought it was strange that her car was there and the mail was in the box, especially the second day. I told the guy that I help deliver papers and he said we need to get ahold of her daughter," Parry said.
Speer's death has shocked the quiet neighborhood and small town. A relative of one neighbor said the area where the crime happened has changed.
"We've got a lot of meth and drug dealers. These houses have been rented. We're scared. Boys late at night going around with hoodies on and it's scary cause you never know," friend Janet Goldsberry said.
A close friend said that Speer had undergone foot surgery and was still recuperating. Speer's neighbors said she was a nice, generous woman who would have given anybody anything.
An autopsy was performed late Wednesday and the results were expected back later in the evening.
Watch RTV6 and check back here for developments on this story.
Can't see our map? Tap or click here.