Progress at eastern-Indiana wind farm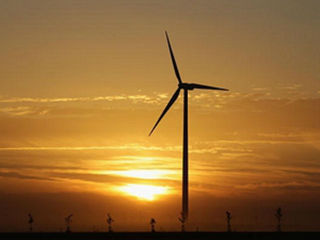 WINCHESTER, Ind. - Dozens of 320-foot-tall towers are going up in an eastern Indiana county for what will be another wind farm in the state.
The new towers are changing the skyline of what is now mostly corn and soybean fields in the area of Randolph County generally southwest of Winchester.
The Star Press reports the Headwaters Wind Farm that will have 100 electricity-generating turbines when completed by year's end.
Texas-based EDP Renewables North America is leasing land from nearly 200 property owners for the towers, access roads and transmission corridors.
Many of the towers are near the town of Lynn, about 25 miles southeast of Muncie. Lynn clerk-treasurer Kaylene Straley says the turbine towers haven't drawn complaints like those about the area's large animal farming operations.