Prosecutors to seek death penalty in IMPD officer's murder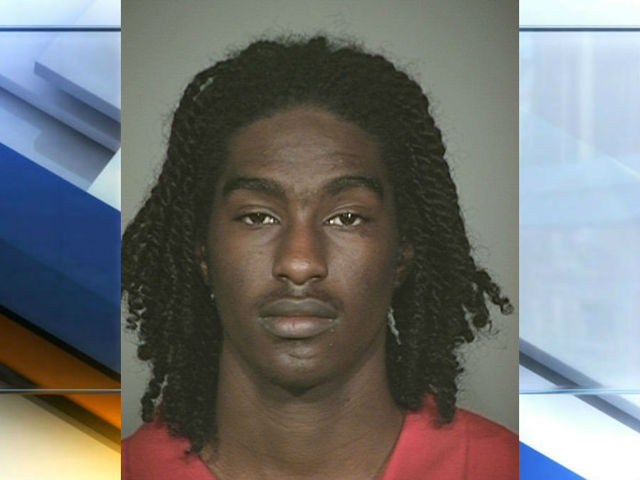 INDIANAPOLIS - Prosecutors will seek the death penalty against 25-year-old Major Davis II, officials announced Tuesday afternoon.
Davis is accused of fatally shooting Indianapolis Metropolitan Police Department Officer Perry Renn on July 5.
Marion County Prosecutor Terry Curry said he will bring Davis to justice for the death of the veteran officer.
"We believe the ultimate punishment is appropriate," Curry said during a press conference.
MORE: Man accused of killing officer has criminal past | Indy leaders push for tougher sentencing
Curry said there were two aggravating circumstances qualifying Davis for the death penalty: It was the shooting of a law enforcement officer in the line of duty and a shooting motivated by the officer's actions.
Curry said prosecutors reviewed the facts, the law and the strengths and weaknesses of the case. They met with family before deciding to seek the death penalty.
Curry said it was too early to determine if the case would be moved out of Marion County, but it was not a factor in their decision.
Officer Renn's widow, Lynn Renn, released a statement after Curry's announcement:
"I want to thank Prosecutor Terry Curry and his office for their careful consideration of all the facts before making this difficult decision. He has personally kept me informed and consulted me throughout the entire process. I also want to thank my family, the community, FOP Lodge #86, Chief Hite, and my IMPD family for their continued support and encouragement during this tough time."
Curry said there's been 22 incidents in which police officers were shot at in the past 18 months. He said "it's clear that there are those in our city who believe our police officers are fair game."
IMPD Chief Rick Hite released the following statement later Tuesday evening:
"IMPD appreciates the diligence put forth by the Marion County Prosecutor's Office in this case. We, like all citizens are seeking justice, closure and peace."
Davis is charged with murder in the case. Davis' attorney could not be reached for comment Tuesday because his voice mailbox was full and a new message could not be left for him.
Davis' next court appearance is scheduled for Sept. 3.