READ: Jared Fogle's statement at his sentencing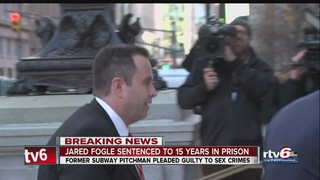 INDIANAPOLIS -- Below is the statement that ex-Subway spokesperson Jared Fogle made at his sentencing Thursday.
"Where do I even try to begin your honor? For most of my adult life I have been in the spotlight, trying to be a positive role model for others."
#JaredFogle says he was raised with good values, "something changed."

— Jordan Fischer (@Jordan_RTV6) November 19, 2015
"I have become dependent upon alcohol, pornography and prostitutes.
"At the time I truly did not think through what I was doing. Nor did I think about the consequences of my actions.
Jared Fogle sentenced to more than 15 years
RECAP FROM LIVE BLOG: Fogle's crimes detailed at his sentencing hearing
INSIDE THE COURTROOM: Sketches of Fogle's sentencing
"I've learned so much about the underage minors with whom I've paid to have sex with.
"Not a day will go by that I don't think about them, what I did and the impact on their lives.
"The members of my family are also victims of my reprehensible acts. I absolutely devastated my wife."
Judge Pratt doesn't like #JaredFogle's wife line: "You gave your wife almost $7 million though. She'll be OK."

— Jordan Fischer (@Jordan_RTV6) November 19, 2015
"I want to get myself healthy and try to help others, although I can never change my deplorable past choices.
"I take full, ample responsibility for what I've done.
"Your honor, I want to redeem my life. I want to become a good decent person, and a good father, and to help others."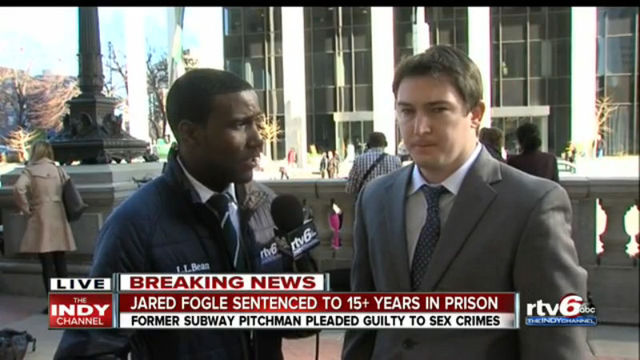 ----
Download the free RTV6 app to get the latest news on the go and receive alerts to your phone
Sign up to have the latest news headlines delivered straight to your email inbox