Security tightened along Bloomington's B-Line trail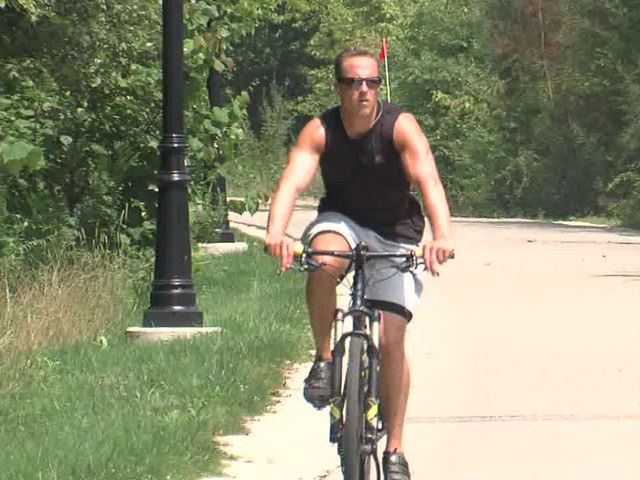 BLOOMINGTON, Ind. - Police in Bloomington are warning runners, bike riders and walkers just one day after a woman said she was threatened by a man on the B-Line Trail.
The incident is just the latest in a string of crimes reported on the trail, RTV6's Chris Proffitt reported.
According to Bloomington Police Department Capt. Joe Qualters, a 19-year-old woman said a man threatened to sexually assault her.
"The individual made threats and indicated he was going to sexually assault her, although no assault took place," Qualters said.
A suspect was identified by witnesses and questioned by police, but not arrested. The attempted assault has some trail users concerned.
"I bought a whistle. Hopefully, if someone hears me, they'll come running. I'm just going to use the trail the way I always have with a little more awareness, I guess," Carol Walter said.
Police said that they've recently increased the number of officers and the hours that they patrol the trail.
Over a four-day period in July, two robberies happened at night along the trail and police think those crimes may be related.
Sarah Ryterband said the police reports haven't deterred her from using the trail.
"It hasn't made a difference in my life, so I'm just going to do what I need to do and deal with the consequences." Ryterband said.
Other trail users said they'd continue to use it, but they would avoid the three-mile path at night or early in the morning.