Send veterans to Washington by picking up trash after Indy 500
Group appeals for manpower to get job done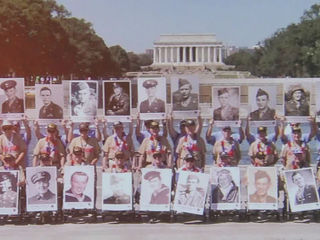 INDIANAPOLIS - A local organization is asking for help to send 12 veterans to Washington, D.C. -- and it won't cost volunteers a penny.
Indy Honor Flight, like many other charitable groups, earns money from the Indianapolis Motor Speedway for their efforts to help clear the Indianapolis Motor Speedway property of trash.
The organization is in need of muscle power to help get the job done. Volunteers are needed to help clean up the Coke Lot on Monday after Sunday's running of the Indianapolis 500.
The program flies veterans, free of charge, on a chartered flight to the nation's capital to see the National World War II Memorial. The group is currently raising the funds to send 12 vets to Washington.
"It is a real special day for them, a very special day. They are excited, they are emotional -- they're just honored. Most of them say, 'I don't feel like I've earned this,' and we ask them to please let us call them a hero," Indy Honor Flight volunteer Carol Ford said.
The organization has flown 350 veterans to Washington in five separate flights since 2012. Their next trip is set for Sept. 6.
The director of Indy Honor Flight was honored with a Jefferson Award in 2012.
Visit indyhonorflight.org to learn more or volunteer to help.