Study: Ind. child well-being lags behind other states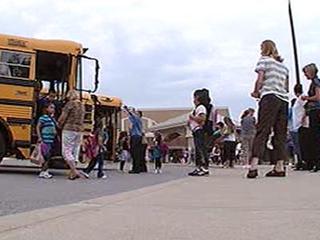 HANCOCK COUNTY, Ind. - As kids across central Indiana gear up for the new school year, a national study shows that Indiana lags behind other states in terms of child welfare.
A back-to-school supply program at the Hancock County Boys and Girls Club is giving parents a helping hand.
Desiree Skaggs is getting what she needs to go back to school at the one-stop shop where no money changes hands, something her mom, Dawn Skaggs, really appreciates.
"(The program) helps a whole lot. We're trying to get our home together. Our furnace has failed. We're trying to work on getting a new one. Our stove just went out. Our air conditioning went down at the beginning of the summer so we've had a lot of hardships this year," Dawn Skaggs said.
The Skaggs aren't alone in their struggle.
According to new national data compiled by the Annie E. Casey Foundation, Indiana ranks No. 27 in overall child well-being.
Sixty-two-percent of fourth graders are not proficient readers and a similar percentage of 8th graders are not proficient in math. Twenty-two percent or 1 in 4 Hoosier children are living in poverty.
Those numbers have improved from two years ago, but Glenn Augustine, an executive at the Indiana Youth Institute, said there's room for improvement.
"There is still a lot of work that needs to be done to make sure that our children are getting the education they need, that they are living healthy and that they are living in families and communities that are supporting them," Augustine said.
For the full Annie E. Casey Foundation Kids Count report, click here.