Support families of fallen, wounded officers: Donate today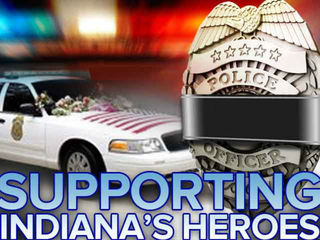 INDIANAPOLIS - RTV6 was honored to share the opportunity to give support to families of law enforcement officers who have been slain or injured in the line of duty.
RTV6 hosted a special phone bank Thursday evening that allowed you to donate funds to help these families, including the family of fallen Indianapolis police officer Perry Renn.
Central Security and Communications and Indianapolis company DEEM each matched in donations, bringing a total of $20,000 to the cause.
Thanks to you, RTV6 raised a total of $28,611 through the phone bank alone -- that number did not include online donations.
Donations will go to the Indianapolis Police Foundation, whose mission is to foster support for law enforcement by meeting the needs of officers in the line of duty and providing support for officers and their families.
Find out more from the Fraternal Order of Police website. You can also donate online using the link on the FOP site.
RELATED | Funeral, procession plan in place for fallen IMPD officer's funeral