Toddler found wandering along Greenwood street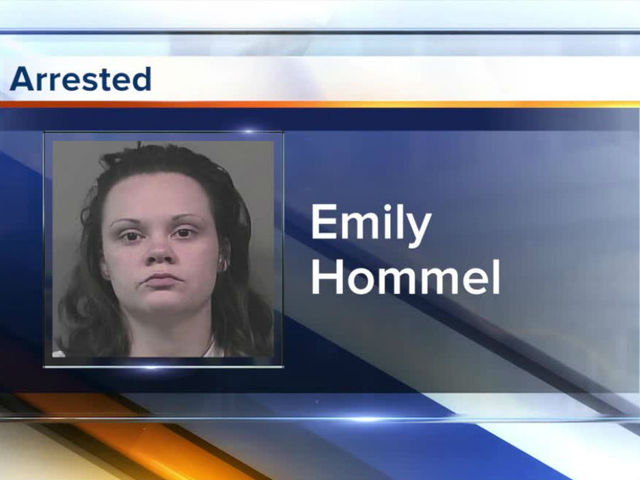 GREENWOOD, Ind. - A motorist in Greenwood made a startling discovery Wednesday when she saw a 2-year-old wandering alone in a busy street.
The incident happened during the morning rush hour on County Line Road near U.S. 31
Witnesses said the young boy had a bottle of cough syrup in his hand and was wearing only a soiled diaper.
The boy's mother, 21-year-old Emily Hommel, allegedly told police that she and her children were staying at a friend's apartment and she lost track of her son while she was cleaning the kitchen.
"There are some times that, as children age, sometimes they do start to explore a little more and explore the world around them, you know. We get that," said Greenwood Police Sgt. Doug Roller. "But, in the grand scheme of things, there were some other elements here in this case that made it different and it resulted in the mother's arrest."
According to police documents, Hommel has a history of trouble with the Department of Child Services.
She was booked into the Johnson County Jail this week on preliminary charges of felony neglect of a dependent.
After Hommel was arrested, police said they called the child's grandparents to look after the boy.