Volunteers take on 'day after' trash task at Indianapolis Motor Speedway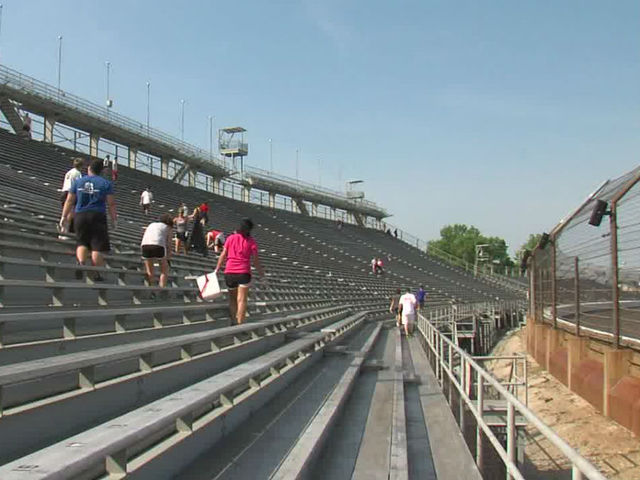 INDIANAPOLIS - Hundreds of volunteers flooded the Indianapolis Motor Speedway on Monday to clean up tons of trash left behind by more than 300,000 Indy 500 fans.
From the infield to the stands, thousands of beverage cans, bottles and food wrappers were scattered throughout the brickyard.
The smelly, sticky trash meant big money for several local charities.
A group of students from Southwood High School was helping with the cleanup. One senior said she was helping her fellow classmates raise money for the football and volleyball teams.
"It's overwhelming for the kids the first time they try to get to see it, but still, we're teaching them something. Earning and learning and being able to work together and teamwork. It's a great experience, I believe it's a great experience for our people," said Tim Finicle with Southwood High School.
Southwood High School leaders expected to make $8,000 for their work at the track.
Another volunteer group was Indy Honor Flight, and the money earned will help cover the flights of 12 Hoosier veterans to see the World War II memorial in Washington, D.C.
Many of the groups have been on a two-year waiting list just to get the chance to pick up garbage at IMS.
IMS officials said they have an on-site recycling program for aluminum and metal. They said the track will be completely clean after Monday.