Woman who defrauded Indiana State Fair fund back in custody after missing court
Woman: 'They set me up'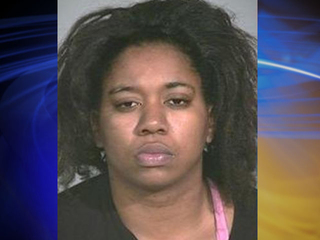 INDIANAPOLIS - Back in custody but seemingly out of touch, 26-year-old Stephanie Murry will soon learn if the judge will reject a plea agreement he previously accepted.
Murry admitted stealing $2,900 from the State Fair Remembrance Fund, money that was meant for victims of the Aug. 13, 2011 rigging collapse. She was arrested before she got a chance to cash the check.

Murry was supposed to serve four years on work release, one year on probation and perform 100 hours of community service, but that was before she failed to report to community corrections back in August.
A warrant was subsequently issued for her arrest, and she did not surrender to authorities until Oct. 6.
"I didn't run," Murry said. "They set me up."
"The judge seemed to indicate that he made it very clear to her what she was supposed to do," said Murry's attorney Jonathan Gotkin. "My client maintains she was misinformed. We are doing all we can at this point."
Prosecutors have not determined how they will proceed, but they commented on Murry's demeanor.
"Usually the court does not like it when people do not accept the seriousness of the offense that is being presented," said Deputy Prosecutor Anne Harrigan. "The court certainly approves when people not only show remorse, but also show appreciation for the seriousness of the offense she has committed. I think if she continues to have that kind of attitude toward these proceedings, it is not going to benefit her."

Murry will be back in court on Oct. 18. The judge could reject the plea and send the case to trial, or a new plea bargain could be negotiated.