Youth shelter ceases operation, blames DCS
Pathways Youth Shelter closes after 25 years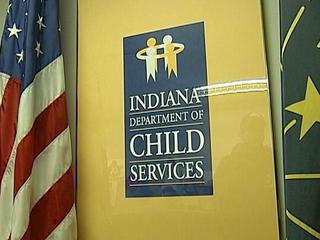 MADISON, ind. -
A youth shelter for troubled and abused children stopped operations this week, and they're blaming the Indiana Department of Child Services.
The board for Pathways Youth Shelter in Madison, Ind. made the decision on Monday to halt operations after 25 years of service.
"We had to make that decision because we wanted to save our other programs," said Sue Fisher, Executive Director for Pathways Youth Shelter.
Fisher said the shelter has helped more than 2,000 abused, neglected and troubled children.
"It's very sad because I know there are kids out there who need us," said Fisher. "That's the bottom line. I know they do. We have to work within the system and get the system to work for the kids."
The Indiana Department of Child Services places abused and neglected children in the shelter, but Fisher said those placements have been dropping over the years even though the facility can hold 10 children at a time.
"We had an average (of) seven children two years ago, and last year, it went to five on average, and down to two this year," said Fisher. "We have seen (DCS keeping children with the family) to be the standard and children have ended up returned to their families or into foster care instead of here."
Fisher said there is cause for concern because being with family isn't always safest for the child.
"There could be anything from unemployment where families are homeless, or there might be some drug addictions," Fisher said.
Cathy Graham, executive director of the Indiana Association of Residential Child Care Agencies is worried, saying at least 10 shelters have closed their doors in the past few years.
"IARCCA is concerned about this loss of an emergency shelter and the closure of other providers, especially in the rural areas in which there are already limited services for families and children in need," Graham said. "The current climate is a difficult one for providers of various types of services, and IARCCA is in communication with DCS about some of these concerns."
IARCCA will provide testimony at the Sept. 24 DCS Interim Study Committee meeting.
Lawmakers are expected to discuss the closure of residential facilities around the state, and what some call a move toward "centralizing" services in Indianapolis.
"I'm really concerned we're losing a provider and a needed service for children in an area where there is no other service like it," said Rep. Gail Riecken (D) Evansville, a member of the DCS Interim Study Committee. "I'm concerned we're not meeting the best interests of the children, mostly safety."
DCS Chief of Staff John Ryan provided a statement to RTV6.
"The decision to place children in the least-restrictive living environment is not a matter of DCS's preference, it's Indiana law," read the statement from Ryan. "State statute requires DCS to strive to keep children at home when it is safely possible, or to place them in a family-centered living arrangement, such as with a relative or foster family, when they must be removed from their homes."
Ryan said placement in residential care facilities is for circumstances where placement in a family setting is not a safe or suitable option for the child.
"When DCS does have an extenuating situation that requires a child to be placed in a residential facility, we seek out those facilities that have a track record of providing consistent, positive outcomes for children," Ryan said.
The nearest shelter, now that Pathways is closed, is more than an hour away.
"That's a big concern because children need to stay in their home community, in their own school," said Fisher.
Pathways will continue to offer other community based services, and the board can vote to reopen the shelter.
"I think it was just a sign of the times and the philosophy DCS has now and where the system has gone," said Fisher.