Parents Accused Of Letting Baby Die Untreated Found Guilty
Couple Could Get Up To 8 Years; Attorney To Request Suspended Sentences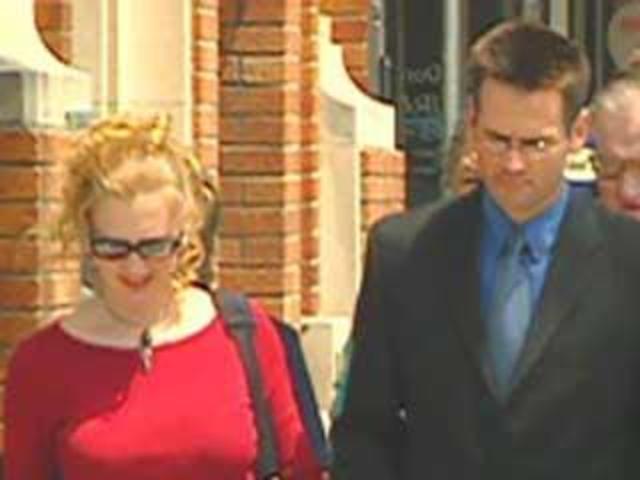 A Johnson County couple whose ill newborn died after they opted for prayer instead of medical treatment were convicted Thursday of reckless homicide. Dewayne and Maleta Schmidt were charged in connection with the August 2003 death of their 2-day-old daughter, Rhiana Rose Schmidt. A jury read the guilty verdict after 6 p.m. Thursday.
Dewayne and Maleta Schmidt
The Schmidts, who are currently free on bond, could face prison sentences of up to eight years. Sentencing is scheduled for July.Defense attorney Carrie Miles said she would seek suspended sentences for the couple.The baby was born at her parents' Johnson County home, where she later died. An autopsy showed she died of an infection that normally is treated with antibiotics, authorities said.In closing arguments Thursday -- the third day of the trial -- a deputy prosecutor told the jury that Rhiana didn't have to die, and that the parents' choice of prayer over medicine was inexcusable."Parents do have some rights. Those rights don't extend to this area where you're talking about reckless conduct," Deputy Prosecutor Matt Solomon told
RTV6's Ben Morriston
during an interview away from the courtroom.The Schmidts' Morgantown-area church, General Assembly and Church of the Firstborn, advocates faith healing instead of medical intervention. The couple had called church elders to their home to pray for the child, RTV6 reported.Miles, the defense attorney, told the jury Thursday that the parents weren't reckless. Miles told the jury members that they might not like the Schmidts' decision or their faith, but those weren't reasons for a conviction."My clients are being prosecuted as a result of their faith in God -- their religious beliefs," Miles told Morriston. "They didn't fail to act. They acted. They acted in accordance with their religious beliefs."
Rhiana Schmidt
Maleta Schmidt testified Wednesday that prayer had been making their ill newborn better. She said the baby went 38 minutes after birth without breathing, and that prayer started the breathing, Morriston reported.Church members attended the trial in support of the couple.The judge presiding over the trial ordered that religion could not be used as a defense. However, defense witnesses could testify about religious conduct -- such as praying -- that occurred during Rhiana's birth and death.
Previous Stories: