Police Identify Remains In Barrels, Offer Motive
1 Victim Threatened Suspect's Daughter, Authorities Say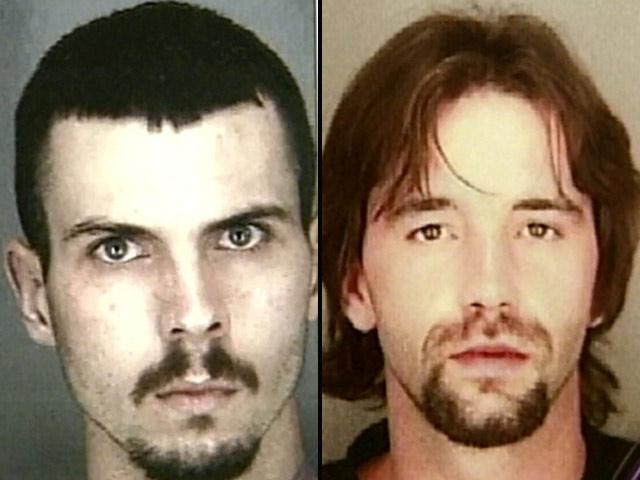 Police said Monday they believe two men whose remains were found stuffed into steel barrels were shot months ago after one of them threatened the daughter of the man arrested in the case.Autopsies identified the remains as those of Douglas A. Brown (pictured, left), 23, of Bloomington, and Everett L. Shaw (pictured, right), 35, of Gosport, police said Monday.Authorities found the remains Friday on the Bloomington-area property of Jerry "Pops" Pelfree, who was arrested on a preliminary charge of murder. Police said an inmate in the Monroe County Jail -- a nephew of Brown County Sheriff Buck Stogsdill -- claimed he witnessed one of the killings and told investigators where to find the bodies."He kind of relayed that it had been laid upon him by God to reveal this," Stogsdill said of his tipster nephew.According to a probable cause affidavit, Brown had a failed relationship with Pelfree's daughter and threatened to kill her over the breakup,
6News' Ben Morriston
reported."(Brown) was making comments to Mr. Pelfree -- or Mr. Pelfree had heard about his comments -- where he had made threats, and I don't think this sat well with Mr. Pelfree," said James Kennedy, the sheriff of Monroe County, which includes Bloomington.Police said they believe Pelfree, 51, shot Brown in a mobile home and later shot Shaw -- both in the spring -- with a .22-caliber rifle. Authorities said they found several .22-caliber casings in the barrels that contained the remains.
Jerry Pelfree
Drugs and allegations of stolen property also were factors in the shootings, police said.The informant told investigators that Pelfree used a maul on the bodies to make them fit into the barrels, police said.Pelfree made a brief appearance in a Monroe County court Monday, and he is expected to appear again Tuesday. His defense attorney said prosecutors are trying to decide what penalty to seek.Pelfree was being held Monday in solitary confinement in the Monroe County jail without opportunity for bail.Kennedy said Pelfree hasn't been talking to investigators, except for a response to a question as to what he did when he gets angry."He said, 'I kill people,'" Kennedy said.