Gov. Pence on economic trip in UK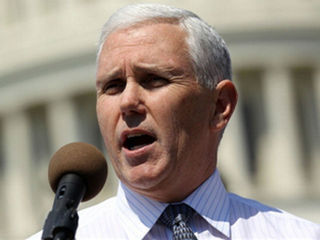 INDIANAPOLIS - Indiana Gov. Mike Pence is on a jobs mission in the United Kingdom, hoping to attract more businesses to invest in Indiana.
Pence is part of a group attending the Farnborough International Airshow near London, where he is selling Indiana as an aerospace-friendly state by showcasing Purdue University and several high-profile employers, including GE, Alcoa, Raytheon and Rolls-Royce.
The governor's trip was expected to wrap up Wednesday.
Call 6 Investigator Rafael Sanchez spoke with Pence via Skype on Tuesday about the issues awaiting the governor on his return to Indiana, including a $2 billion budget surplus and the same-sex marriage issue.
For more from Sanchez's conversation with Pence, watch Indianapolis This Week with Rafael Sanchez Sunday morning at 8:30 on RTV6.