Prosecutors: Indiana man bragged about 2008 killings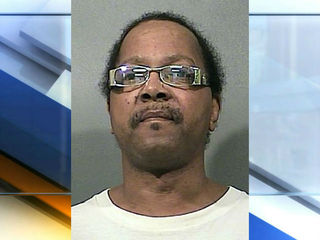 MERRILLVILLE, Ind. - A prison inmate has been charged with murder after investigators say he bragged to an acquaintance about killing two people in 2008.
Kenneth Carl Sandidge was serving a four-year term on an unrelated firearms violation in the state prison at Westville when he was charged recently by Lake County prosecutors.
The Post-Tribune and The Times report investigators believe the 55-year-old man fatally shot two people inside a Merrillville apartment six years ago. Forty-seven-year-old Michelle Covington and 44-year-old Vincent Currie, 44 died of gunshot wounds to their heads.
Court documents allege Sandidge bragged about the slayings and warned a woman when he was angry that he had already killed two people. Prosecutors also say DNA links Sandidge to the crime scene.
It isn't clear whether Sandidge has an attorney.