Web Video Of Calm To Chaotic Meeting Gets Attention
Chants Of 'Let Him Speak' Heard Before Meeting Abruptly Ended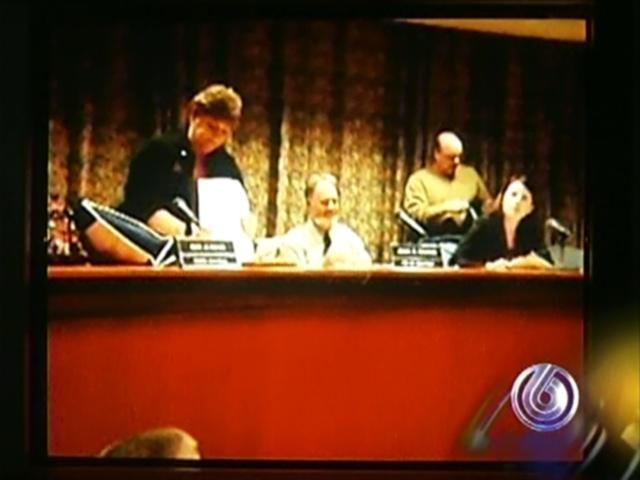 A Muncie council meeting went from calm to chaotic in a matter of minutes and drew some attention when video from the contentious meeting was posted on the Internet.Public comments of a concerned citizen sparked heated chants for free speech when the meeting ended abruptly,
6News' Renee Jameson
reported.Business owner Cary Malchow said he still doesn't know why his time before the Muncie City Council was cut short Monday night."Why was it cut short? Was it because I asked a hard question?" Malchow said.Malchow called for the council to investigate one of its own because of what he called "the ultimate misconduct -- voter fraud."The council president told Malchow that he had his three minutes to speak, but Malchow protested. When the council moved to silence Malchow, chants of "let him speak" hit the chamber.The council president adjourned the meeting early, and Dana Rief, who had a camera at the meeting, decided the incident should get a wider audience."When the entire audience stood up and started chanting … that was phenomenal and unprecedented," Rief said.The incident captured the attention of the First Amendment advocacy group at Ball State University."The council did not have to set aside time for public comment, but they did so," said Warren Watson, a professor at Ball State. "For them to basically shut the door on this guy was unfair and really a violation of his First Amendment rights.""Just letting me speak was the quote that was being said. I think the council heard that," Malchow said. "I think the council might have gotten a little scared as far as someone's asking us a hard question."The council president and council member named at the meeting declined to talk with 6News. The council member referred 6News to an attorney.Malchow said he plans to attend future council meetings and hopes he and others will be able to voice their concerns without interruption.
Watch Video From Meeting