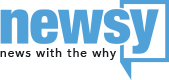 theindychannel.com
National News Partner
'Rally Squirrel' Returns During Cards-Phillies Game
The St. Louis Cardinals beat the Philadelphia Phillies' on their home turf Friday night — by a large margin. If that isn't rude enough, the Cards might've brought an uninvited guest with them.
Yes! A squirrel appeared in the fifth inning of the matchup, running along a net before dropping into the Phillies dugout and causing a stir with players and social media users. (Video via Instagram / dimitrig1999)
While that might've been the most exciting part of the game, Twitter users stoked the fires of speculation by claiming it was the reappearance of "Rally Squirrel."
The famous — or infamous — Rally Squirrel first appeared during the October 5, 2011 Cards-Phillies playoffs matchup. The Cards won that game and went on to win the World Series, sending the Cards fanbase into a squirrel-crazed frenzy.
Word of advice to the Phillies: if you want to put away the Cards, either at home or on the road, you might want to rally around some rodent repellent.
This video includes images from Getty Images.