WATCH: Joel Miller returns for Brickyard Grand Prix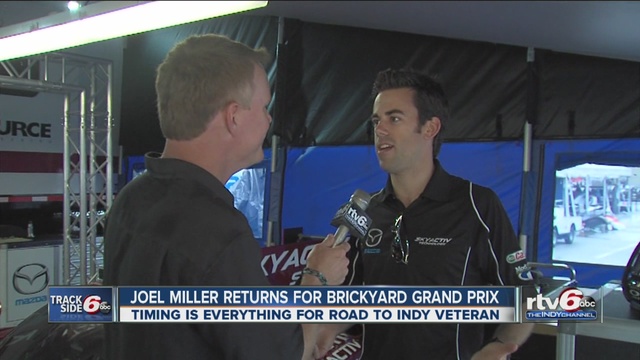 INDIANAPOLIS - The Road to Indy veteran almost made it to the Indy 500 before he made the decision to stick with sports cars. The decision has paid off in many ways.
Miller will race Friday afternoon in the 3rd Brickyard Grand Prix at the Indianapolis Motor Speedway.
Get the details from his interview with Dave Furst in the video player above.