Watch issued; Storms bring wind threat
Severe weather threatens entire state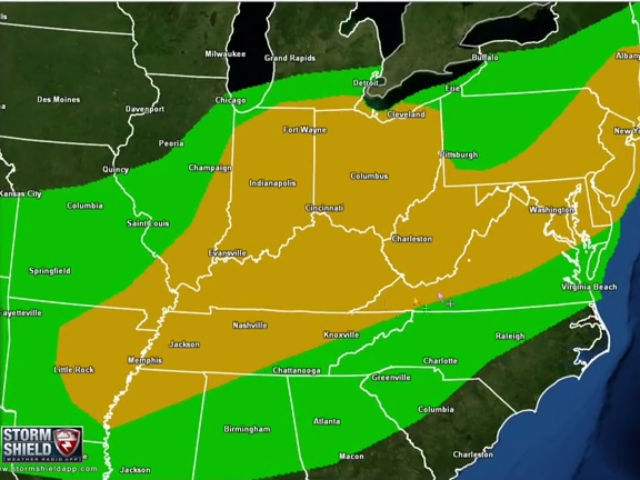 INDIANAPOLIS - A severe thunderstorm watch was in effect for much of central and northern Indiana through Monday evening as a storm system moves through.
Numerous severe thunderstorm warnings were issued west and northwest of Indianapolis during the afternoon as a line of storms moved east.
Get Storm Shield for iPhone | Android
Storm Tracker Radar
Interactive Radar
Winds gusted to 60 mph in Fountain and Warren County in western Indiana, but there were no other severe weather reports.
There were reports of 45 mph wind gusts from several other counties, along with reports of small hail.
Severe weather was possible across Indiana ahead of dramatically cooler weather that will settle in later this week.
The entire state was in a slight risk zone for severe weather Monday.
StormTeam 6 meteorologists Todd Klaassen and Ashley Brown said thunderstorms will fire up during the afternoon and evening.
"A few of these storms could be severe, with wind and hail being the two main threats," Klaassen said.
A large part of our region, particularly south and east of Indiana, could also get severe weather Monday.
"The biggest risk is going to be wind," said Storm Shield meteorologist Jason Meyers.
After a cold front sweeps through later in the day, the severe weather threat will end and temperatures will cool down to levels more typical of late September.