Women-owned businesses growing in central Indiana
Numbers reflect national trend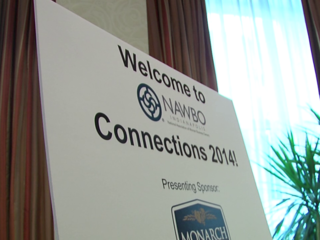 INDIANAPOLIS - Hundreds of entrepreneurs will flock to Indianapolis Sept. 8-9 for the National Association of Women Business Owners (NAWBO) conference, to be held for the first time in the Circle City.
RTV6 reporter Kara Kenney found the number of women-owned businesses is on the rise in central Indiana.
"We're the largest (NAWBO) chapter in the nation," said Carol Curran, who owns an IT company in Indianapolis. "It says we're doing something right."
Curran said the climate is "growing" when it comes to women-owned businesses, though records show they're still in the minority.
Numbers show women-owned firms make up approximately 27 percent of Indiana-based businesses.
Nationally, more than 9.1 million businesses are owned by women, employing 8 million people and generating $1.4 trillion in sales as of 2014.
Nationwide, women-owned firms account for 30 percent of all privately held firms and contribute 14 percent of employment and 11 percent of revenues, according to NAWBO spokeswoman Denise Herd.
Still, Curran said, resources provided by organizations like NAWBO and the Indy Chamber are necessary.
"It's an absolute must for those starting out to have the resources and know who to go to, where to go to," she said.
Julie Grice, VP of entrepreneur services for the Indy Chamber, said micro lending, mentoring, training and other resources are helping women succeed when they start a business.
"While someone might have the technical expertise in a particular field or they think they have enough money, there is a lot of knowledge that goes behind how exactly do I start a business?" Grice said. "What do I do to get registered, what do I do about banking, insurance?"
Patty Prosser -- who owns a downtown human resources consulting company -- said she has needed few outside resources, if any.
Prosser said relationships are key.
"Indianapolis is a relationship town," she said. "It's as much about how you build those relationships as it is that you're good at what you do."
Prosser said she has noticed zero discrimination in the industry.
"If you're really good at what you do, and you're really confident about the products and services you offer, it doesn't matter if you're a male or female," she said.
Kenney sought a man's perspective, and Mr. Kim Brand -- who runs a 3-D printing company -- said the playing field is as even as it's ever been.
"We need more entrepreneurs," Brand said. "As far as I'm concerned, women, men, smart people, risk takers, I don't care what the package looks like."
All of the entrepreneurs who spoke with Kenney agreed the future is bright in central Indiana, whether the company is run by a he or a she.
"It's robust; it's going in the right direction," Curran said.