State senator wants to block tolling on I-465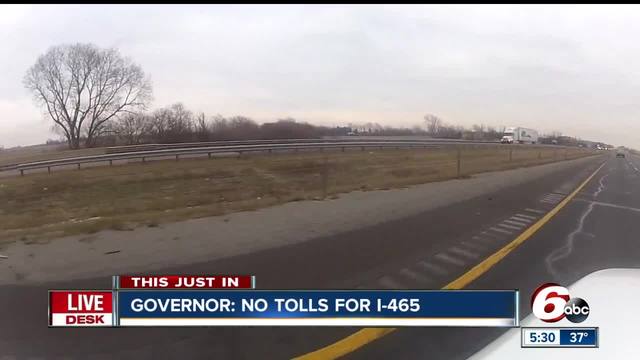 INDIANAPOLIS -- Republican Indiana State Senator Mike Delph says he plans to introduce legislation to prevent tolling on I-465.
In a series of tweets Wednesday morning, Delph pointed to I-465 on the west side of Indianapolis as the "main north-south corridor," and equated new tolling and increased gas taxes to "double taxation."
His pledge to put up a roadblock to tolling comes as INDOT puts the wheels in motion to hire an outside company to study the revenue generator.
The state agency is searching for a company to study tolling on a number of interstates, including I-65, I-70 and I-465. State lawmakers approved the study, as part of a long-term road funding plan earlier this year.
The tolling plan is required under a transportation bill approved this year by the Republican-dominated Legislature and signed by Gov. Eric Holcomb. The plan is needed for the state to seek federal approval of charging tolls on interstate routes.
The study will include most of I-65 and I-70 across much of the state and I-94 in northwestern Indiana. The Indiana Department of Transportation also wants to take a closer look at possible tolls for I-465 that circles Indianapolis.
Gov. Holcomb issued a statement Friday to clarify his position on the tolling feasibility study:
"In a March 30th interview, I said regarding tolling, 'I don't see I-465 or loops around our cities as viable options.' For me, it was never a consideration. So to ensure there is no confusion, I have directed INDOT officials to remove the I-465 corridor from any further study."
The highway department expects to select a contractor for the study by late January.
RELATED | Didn't pay your I-65 toll? Your registration may be held | Petition against toll road has reached 3.5K signatures | Tolling on I-65 begins